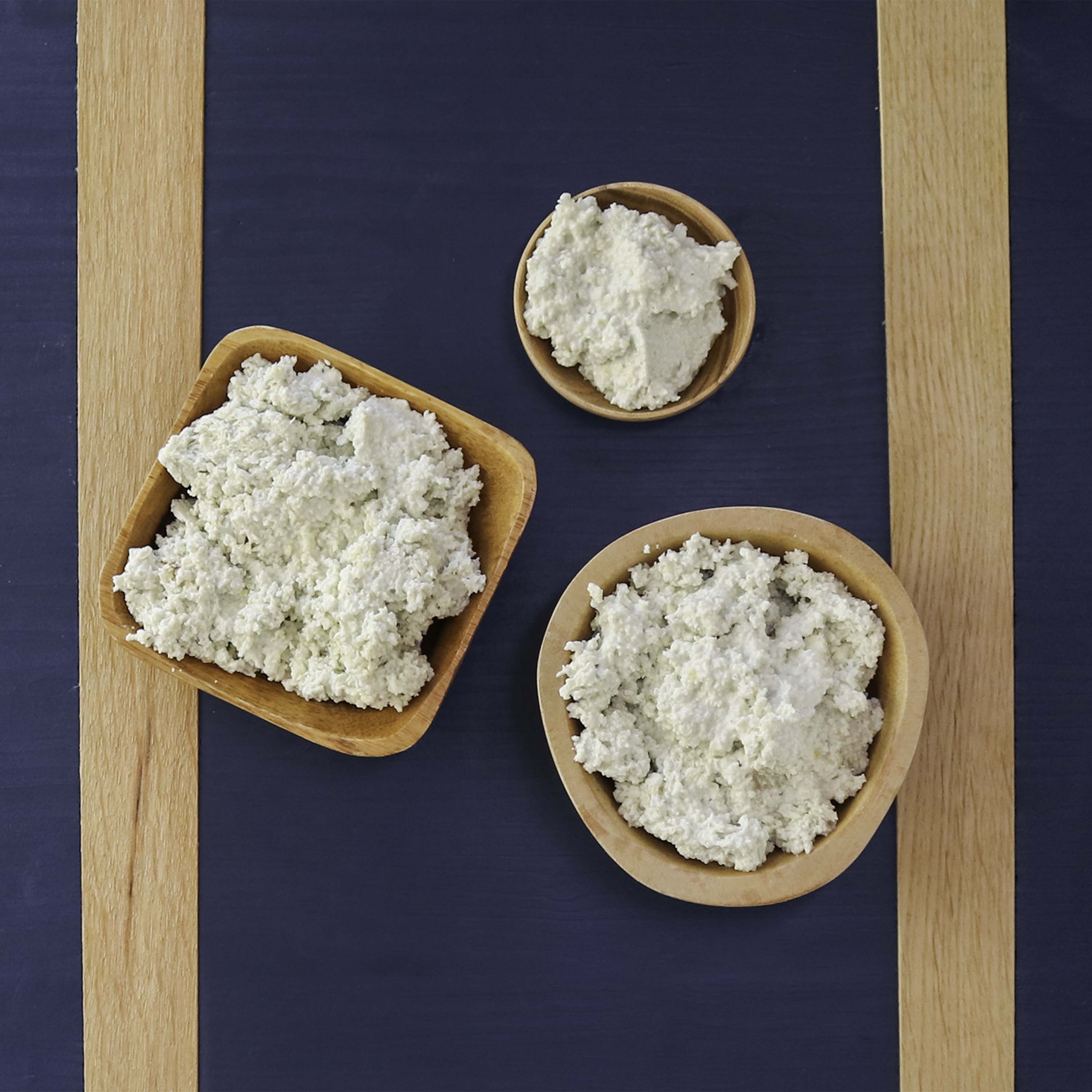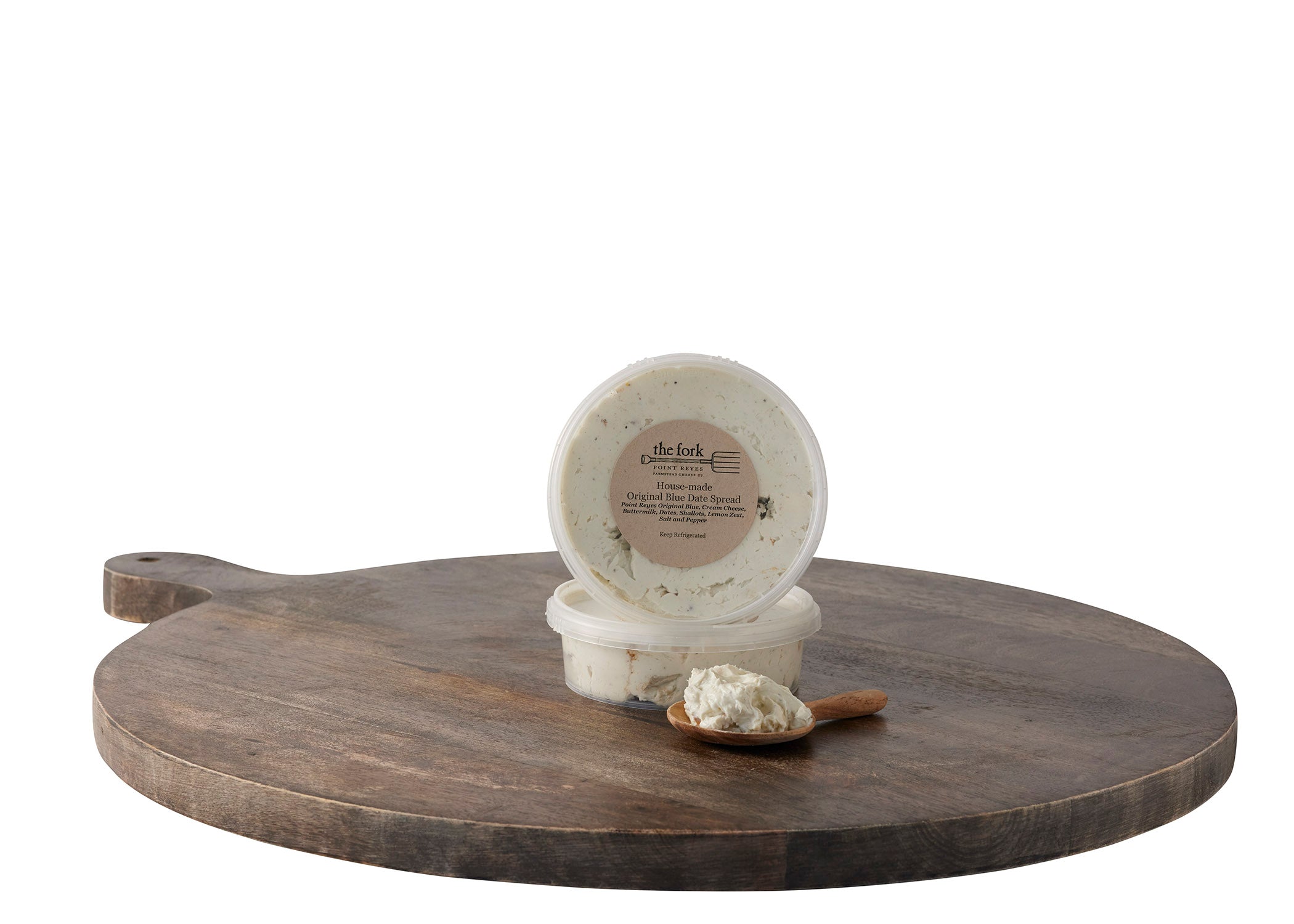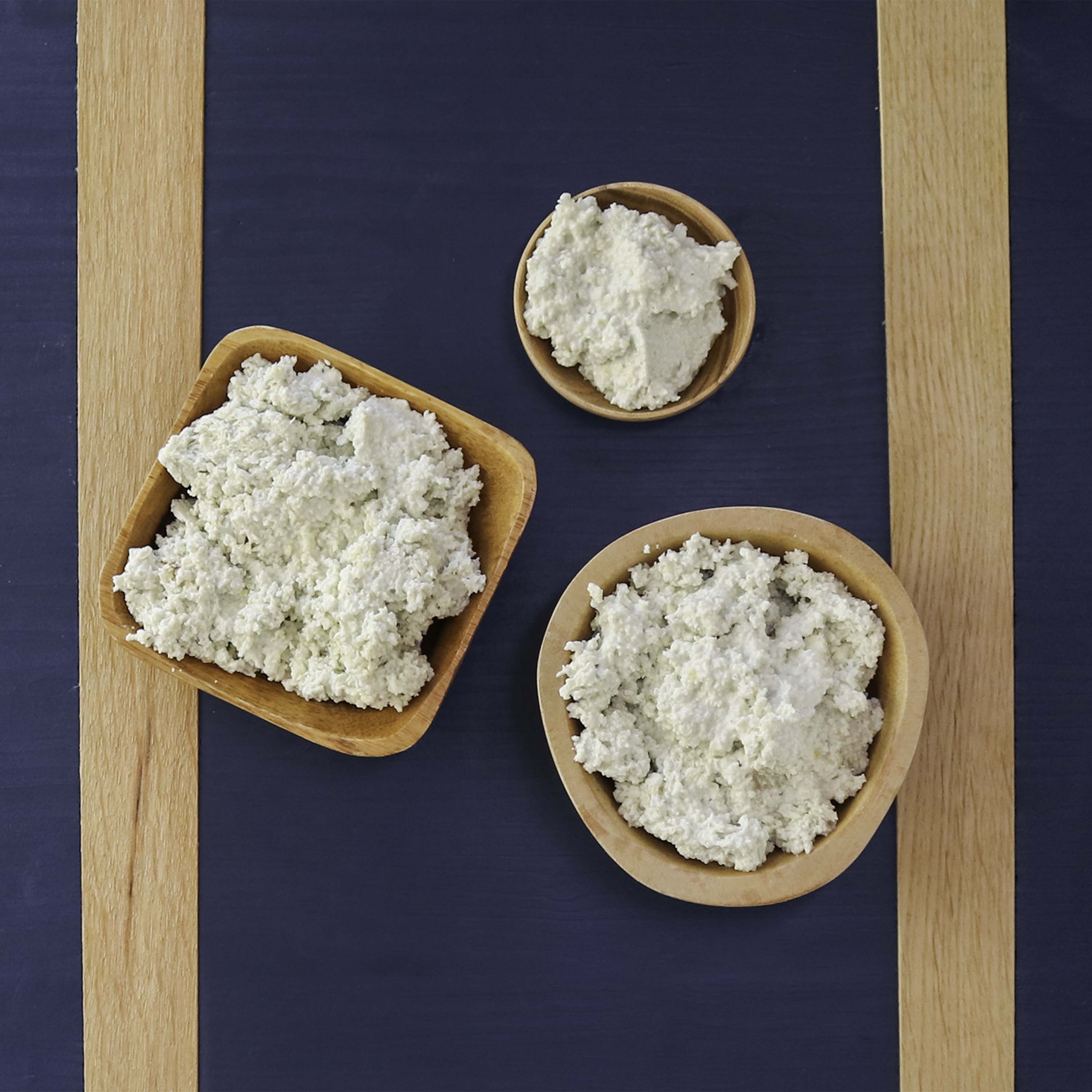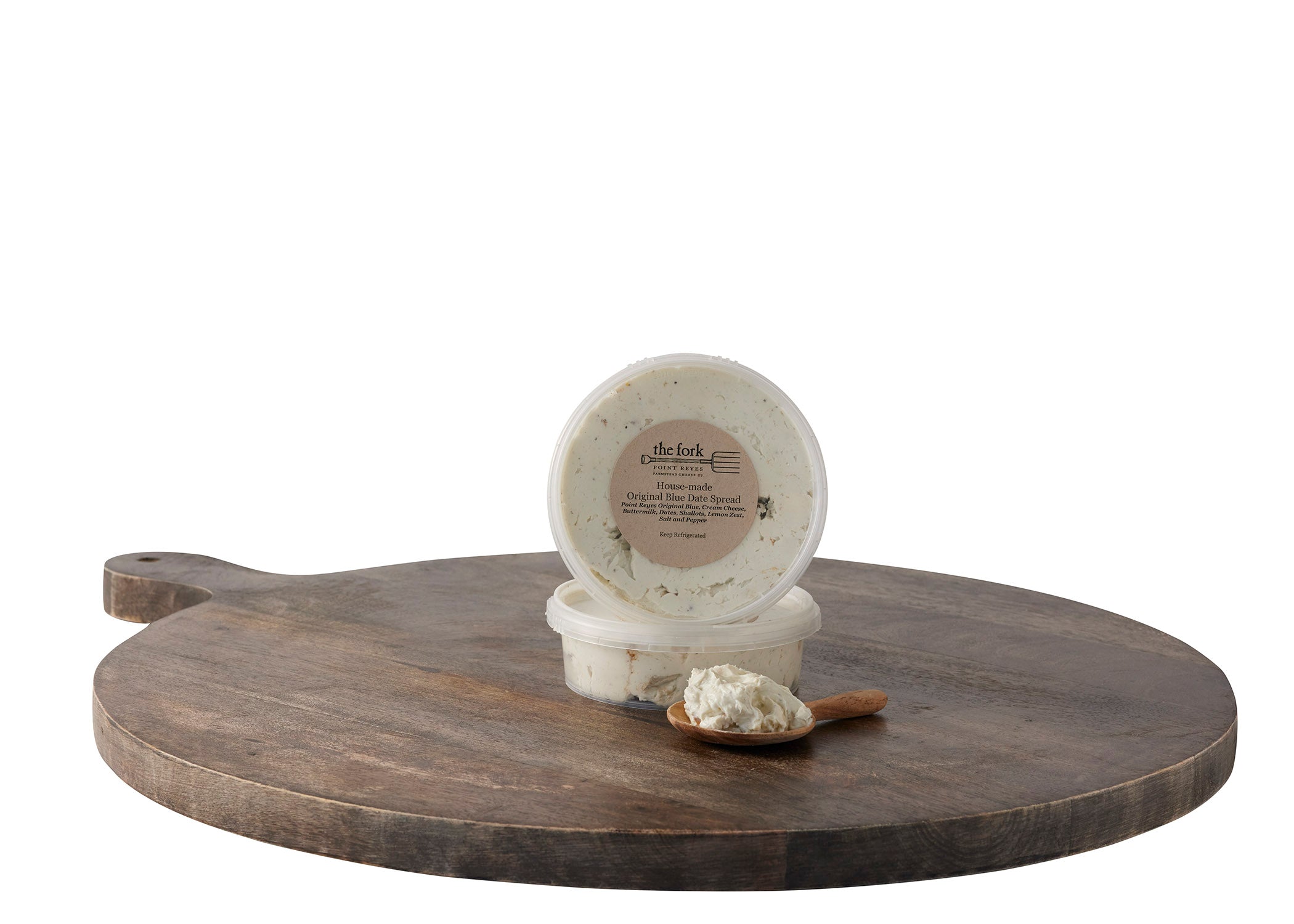 Original Blue Date Spread
Description
Tasting Notes
Use & Pairing Suggestions
Awards
Nutrition
A staple for entertaining guests, this delicious cheese spread made in The Fork kitchen uses Original Blue and dried dates to create irresistible (and addictive) flavor. Perfectly balanced with a touch of sweetness and a mild blue pungency, it's sure to be your new favorite snack. Indulge in this delicious spread as a dip for veggies or potato chips, or slather it as the very best topper to a toasted bagel or even a burger.  Either way enjoy it with friends or choose to savor it all yourself (we won't tell anyone)!  Please note: Original Blue Date Spread is made without preservatives, and will arrive to your doorstep with 1-3 weeks of shelf life. Don't worry though, it's so good it won't last that long!
creamy in texture
balanced with sweet and savory flavors
deliciously spreadable
Delicious as a dip for baguettes and crackers, Original Blue Date Spread is equally as indulgent when rolled in nuts to make a cheese board, incorporated into a dessert grilled cheese, or even as a dollop on this weekend's french toast.
1st Place (tie) in Cold-Pack Cheese, flavors added, all milks
Serving Size 1 oz. (28 g)
8 Servings Per Container
Amount/Serving
* Percent Daily Values (DV) are based on a 2,000 calorie diet.
Ingredients
Point Reyes Original Blue
Cream Cheese
Buttermilk
Dates
Shallots
Lemon Zest
Salt & Pepper
% Daily Value*
Total Fat 7g 9%
Saturated Fat 4.5g 23%
Trans Fat 0g
Cholesterol 25mg 8%
Sodium 135mg 6%
Total Carb 2g 1%
Dietary Fiber 0g 0%
Sugars 0g
Protein 3g
Vitamin D 0mcg 0%
Calcium 60mg 4%
Iron 0mg 0%
Potassium 40mg 0%
Original Blue Date Spread
Blue Date Spread
This spreadable blue cheese was served on crackers (Club, Triscuits, S.F. Sourdough crackers and Ritz) . It has wonderful flavor and was tremendously enjoyed!
Original Blue Date Spread
While I really like the spread, I think it could use a little more date in the mixture.
Delicious as always
I love this on a toasted baguette slice 🥖
Supreme Deliciousness!!
The Blue Date spread is amazing! It's such a nice complement to a hard cheese and a soft Brie like cheese on a cheeseboard. I love it with celery or crackers, or even better spread on a ripe pear or apple. Love it!!