CHEESE MAKERS RAISED BY DAIRY RANCHERS.
It's a journey that started back in 1904, when our Great Grandfather Tobias Giacomini left Northern Italy to pursue his vision of farming the fabled, fertile lands of California. Fast forward to 1959 when our parents, Bob and Dean, purchased our dairy farm on Tomales Bay and started making milk to sell to the local creamery.

By the mid-1990's, our father had grown the herd to over 500 cows and the farm established a reputation for producing the very highest quality milk. However, a dairy of that size on our property of 720 acres was just too big, causing too much stress on the land environmentally, on our limited natural resources and on the small staff working the farm. But there's an expression here in the Giacomini family that says, when life gives you four daughters, make cheese. And so, after pursuing various business careers, we came back to help reduce the size of the dairy and transition the business into an artisan farmstead cheesemaking facility.


In August of 2000 the first wheels of Original Blue, California's only classic style blue cheese, were introduced to Bay Area consumers, adding to a family legacy of farming that dates back well over 100 years.

Point Reyes Farmstead Cheese Company is our way of carrying on our family heritage, honoring the land we love so much, celebrating our passion for farm fresh food, and sharing it all with the people we consider our extended family – cheese lovers all across the country who can now experience the incredible flavors created from our small, family-run dairy farm.


For more on our family, enjoy Jane Pauley's feature segment that aired on NBC's Today show in July, 2013.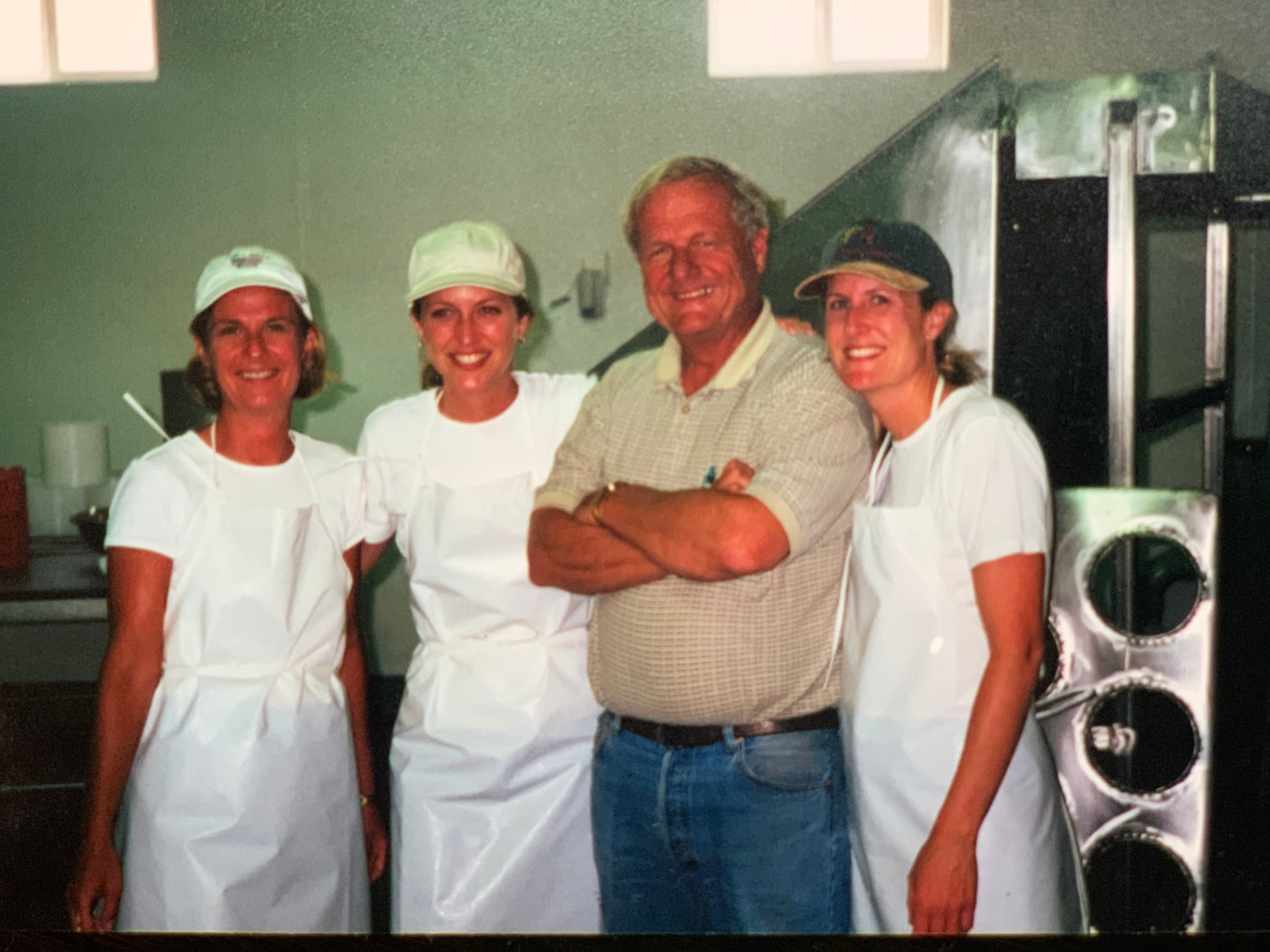 The first day of cheesemaking, August 1, 2000