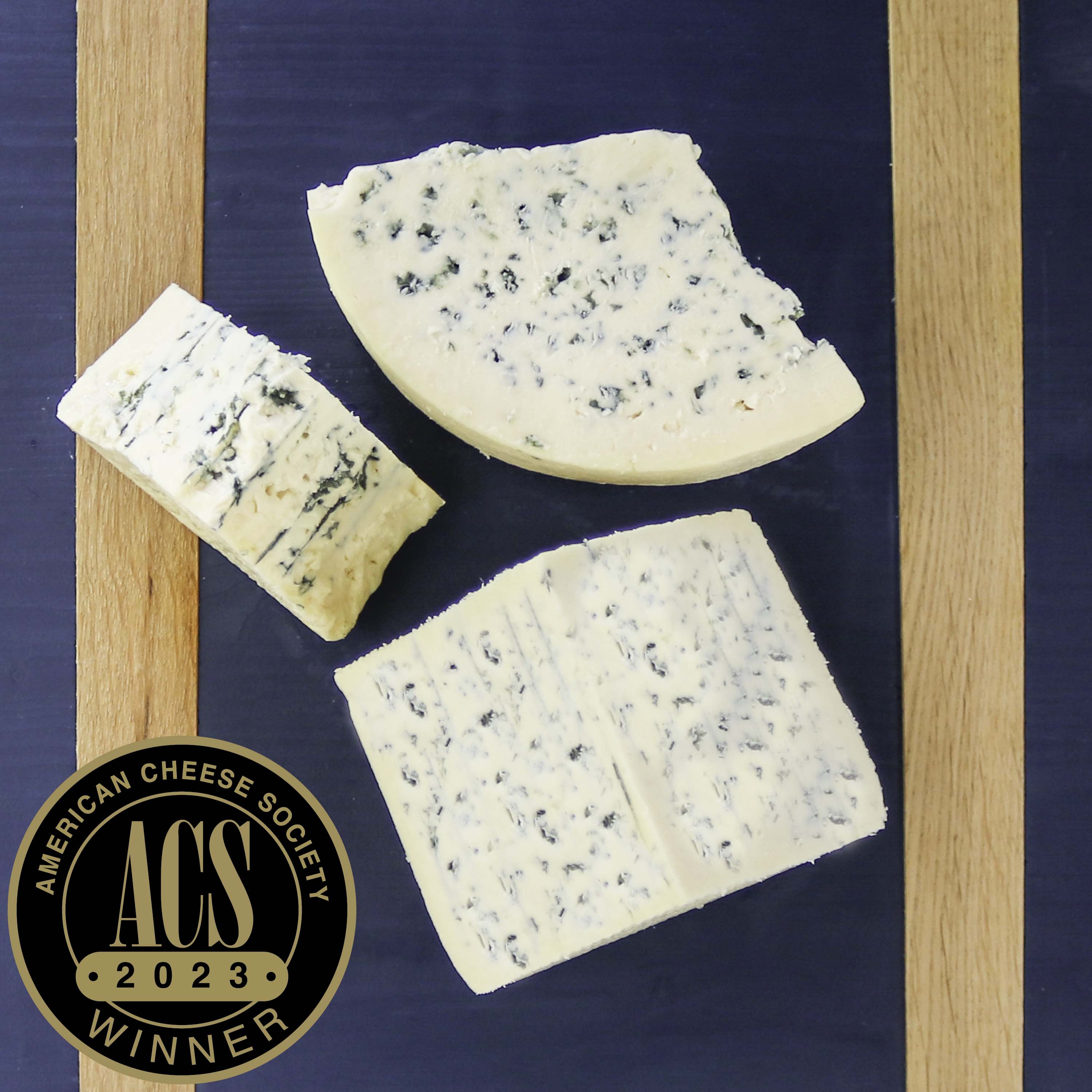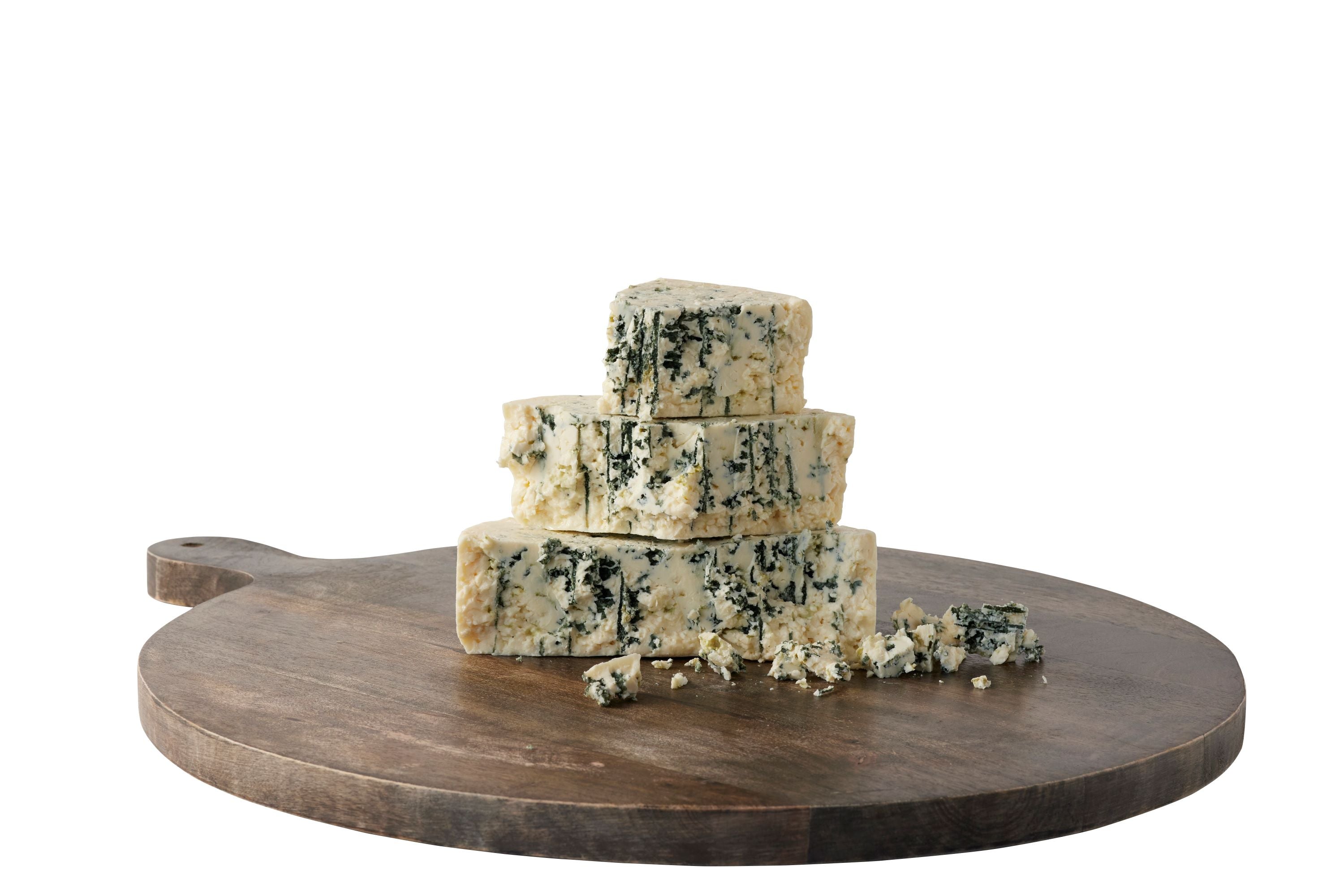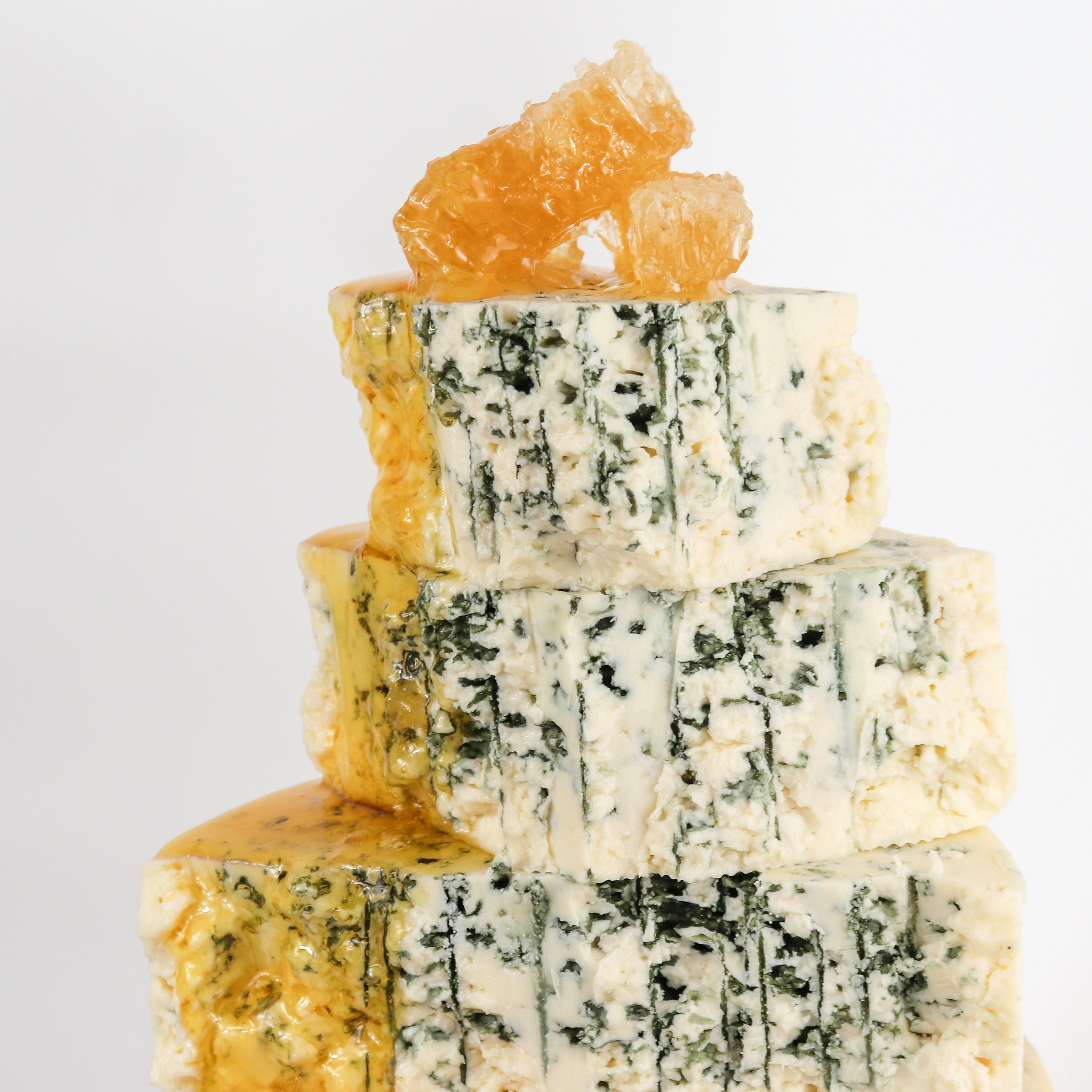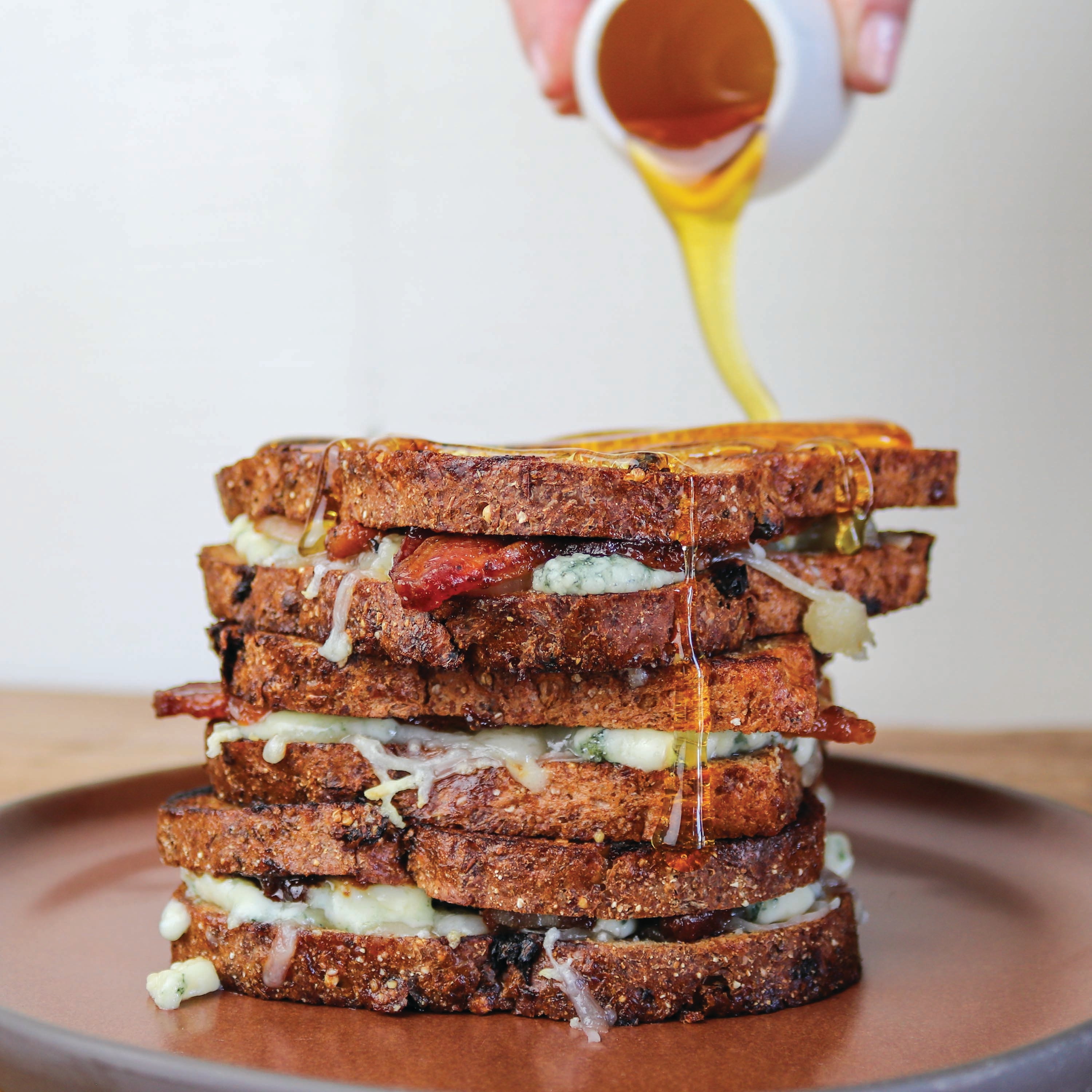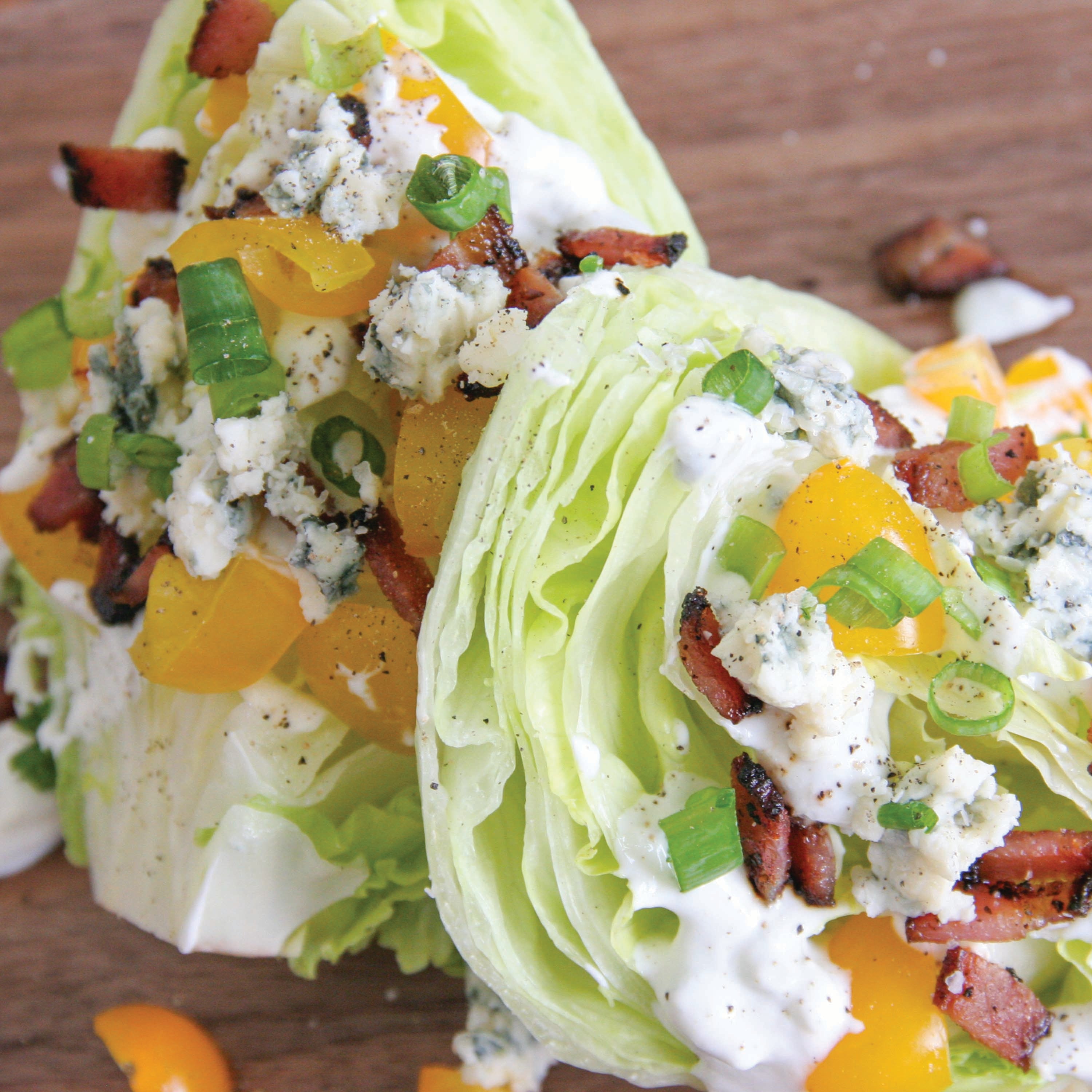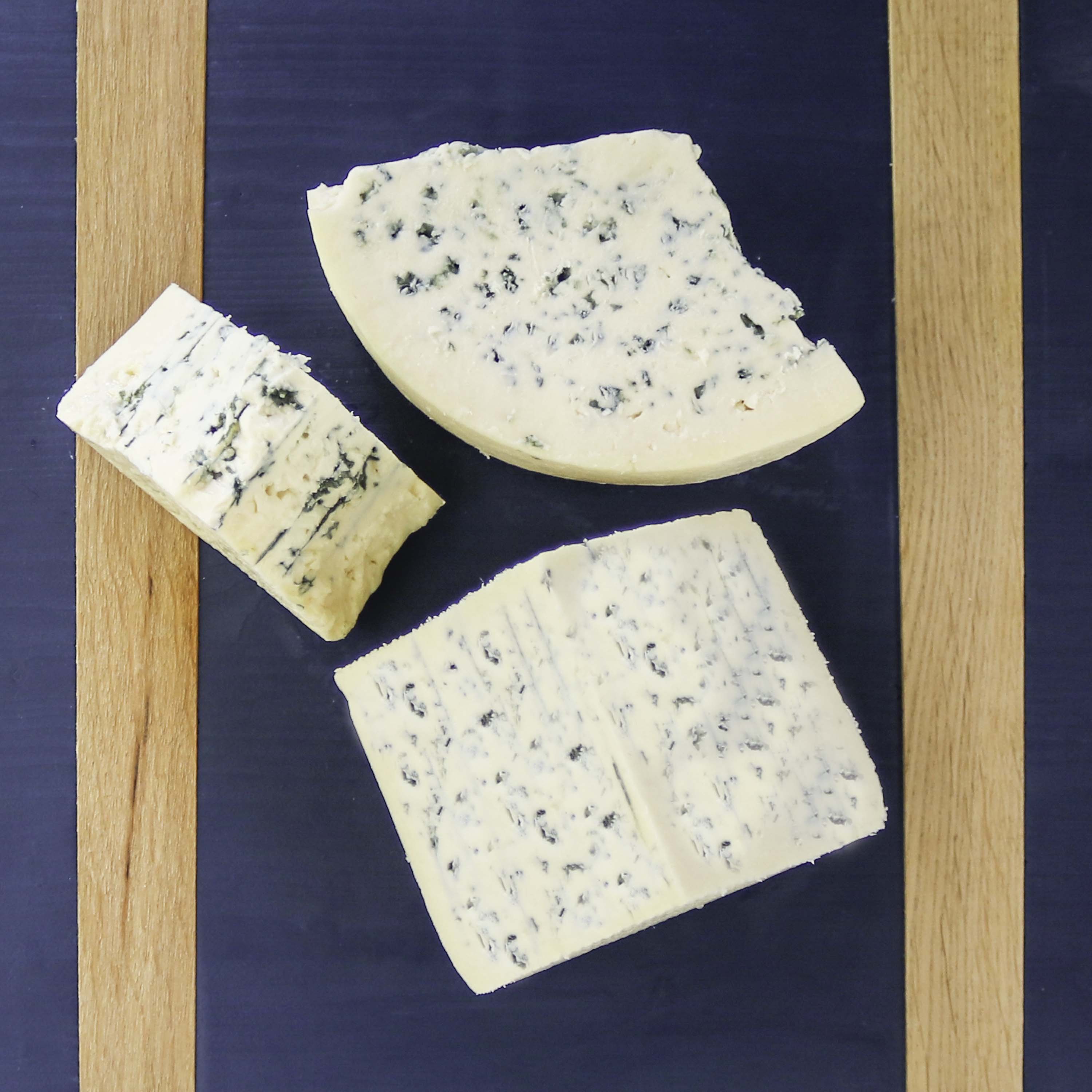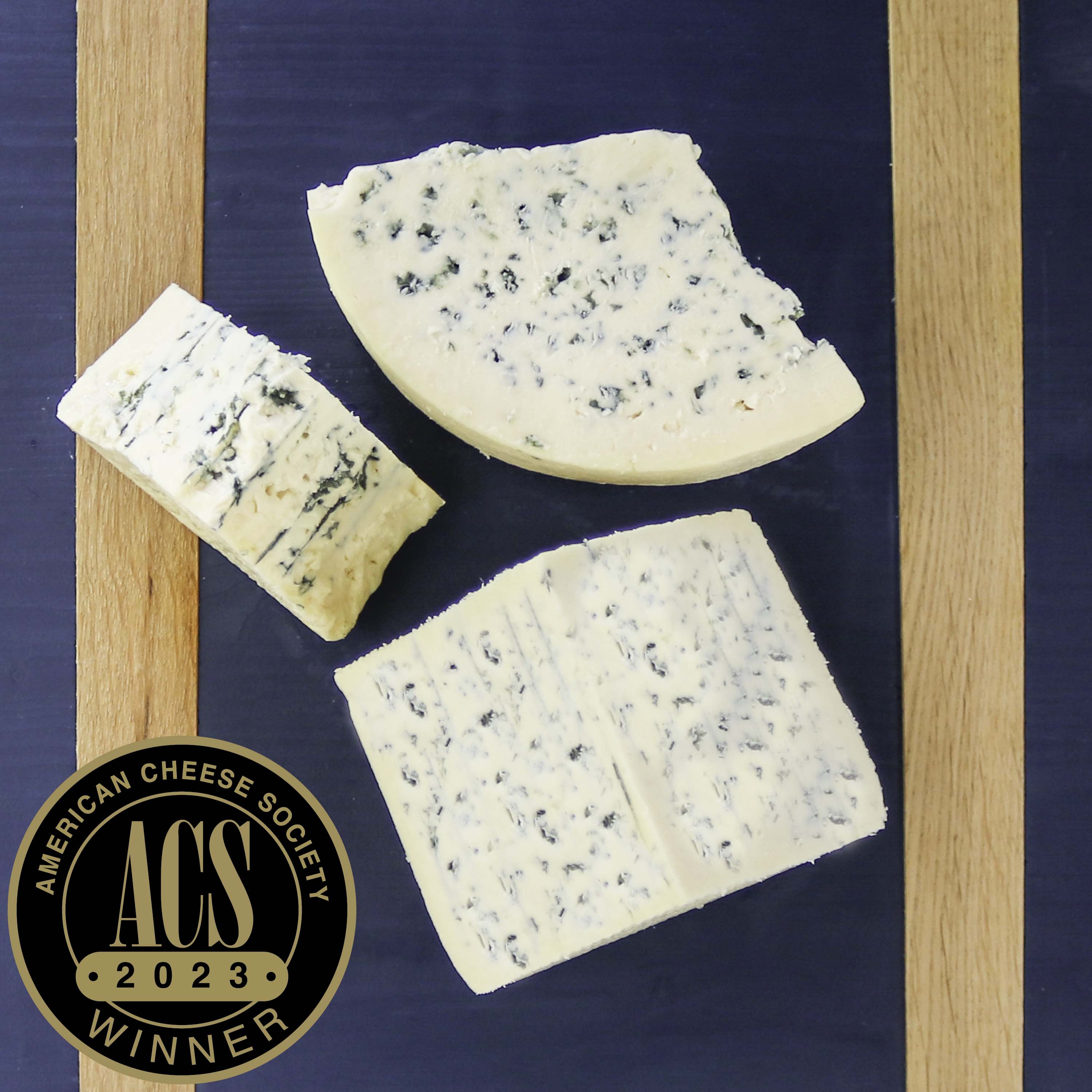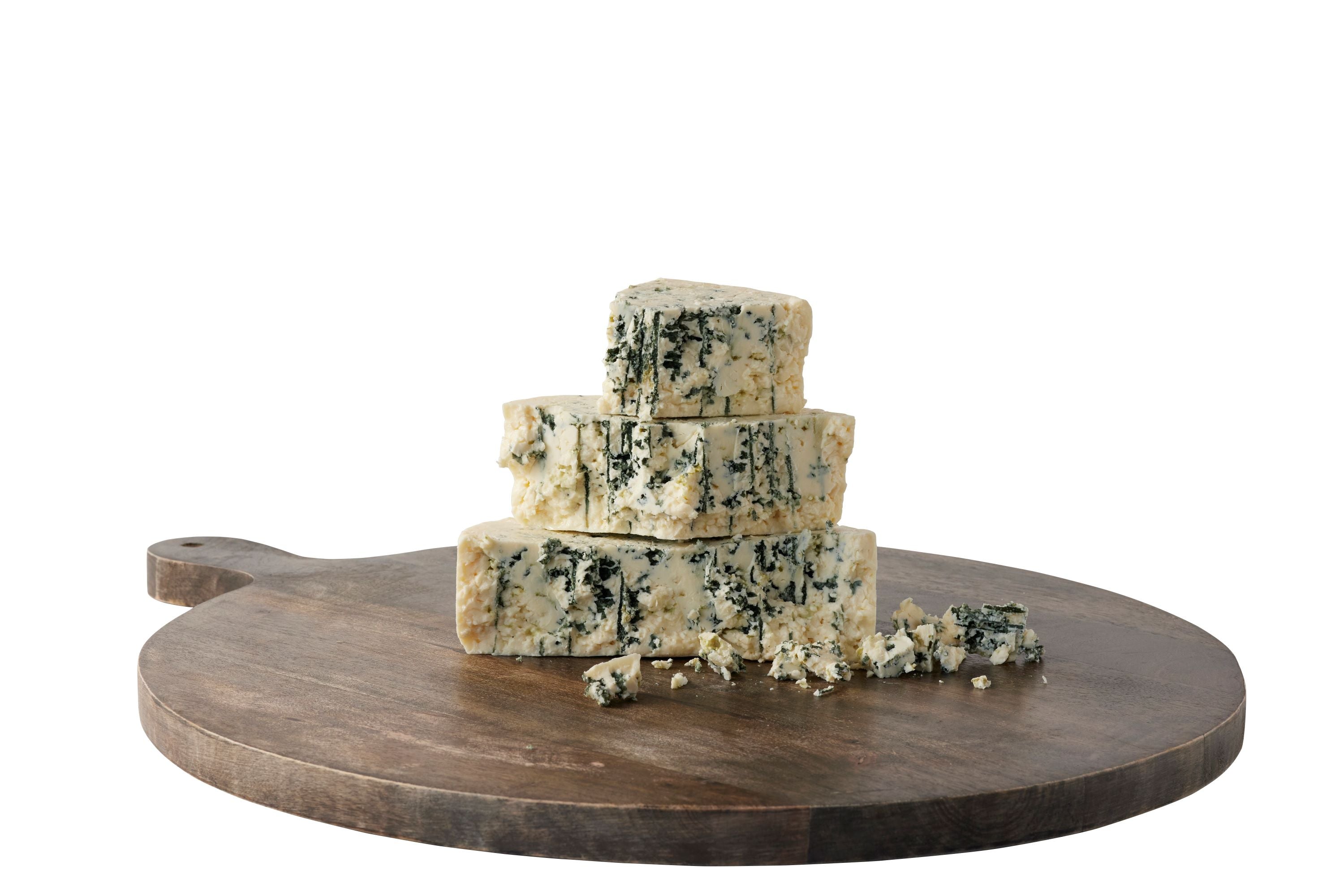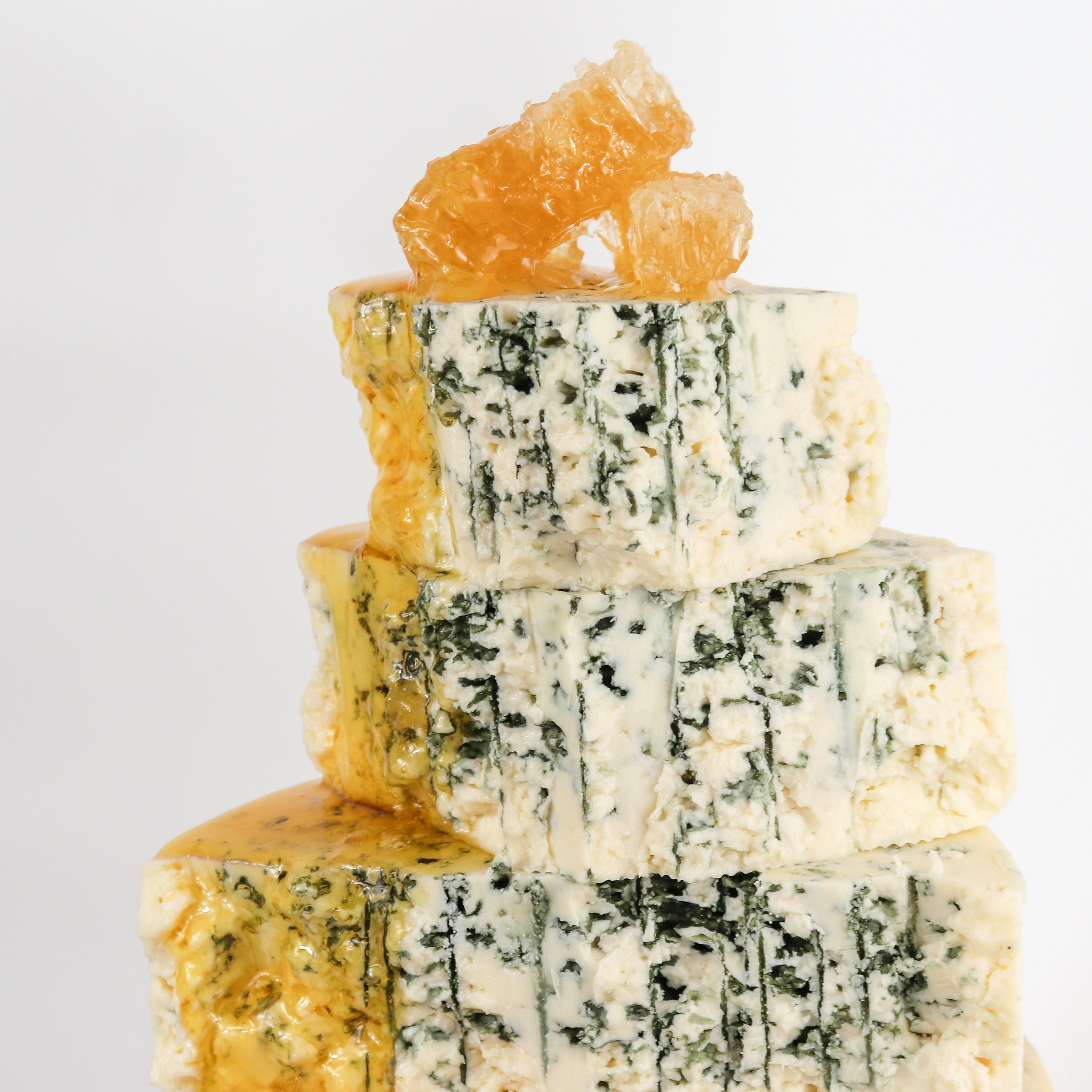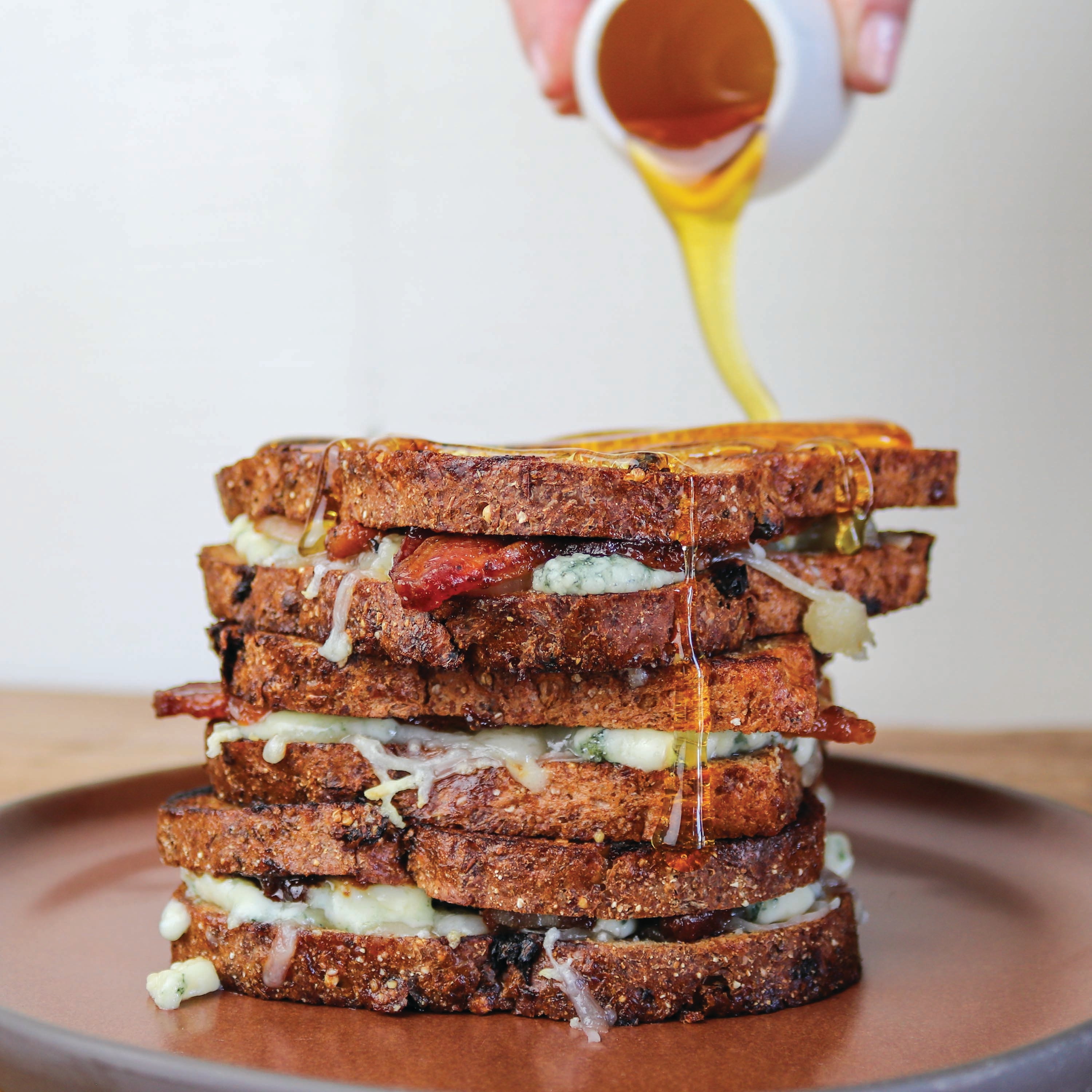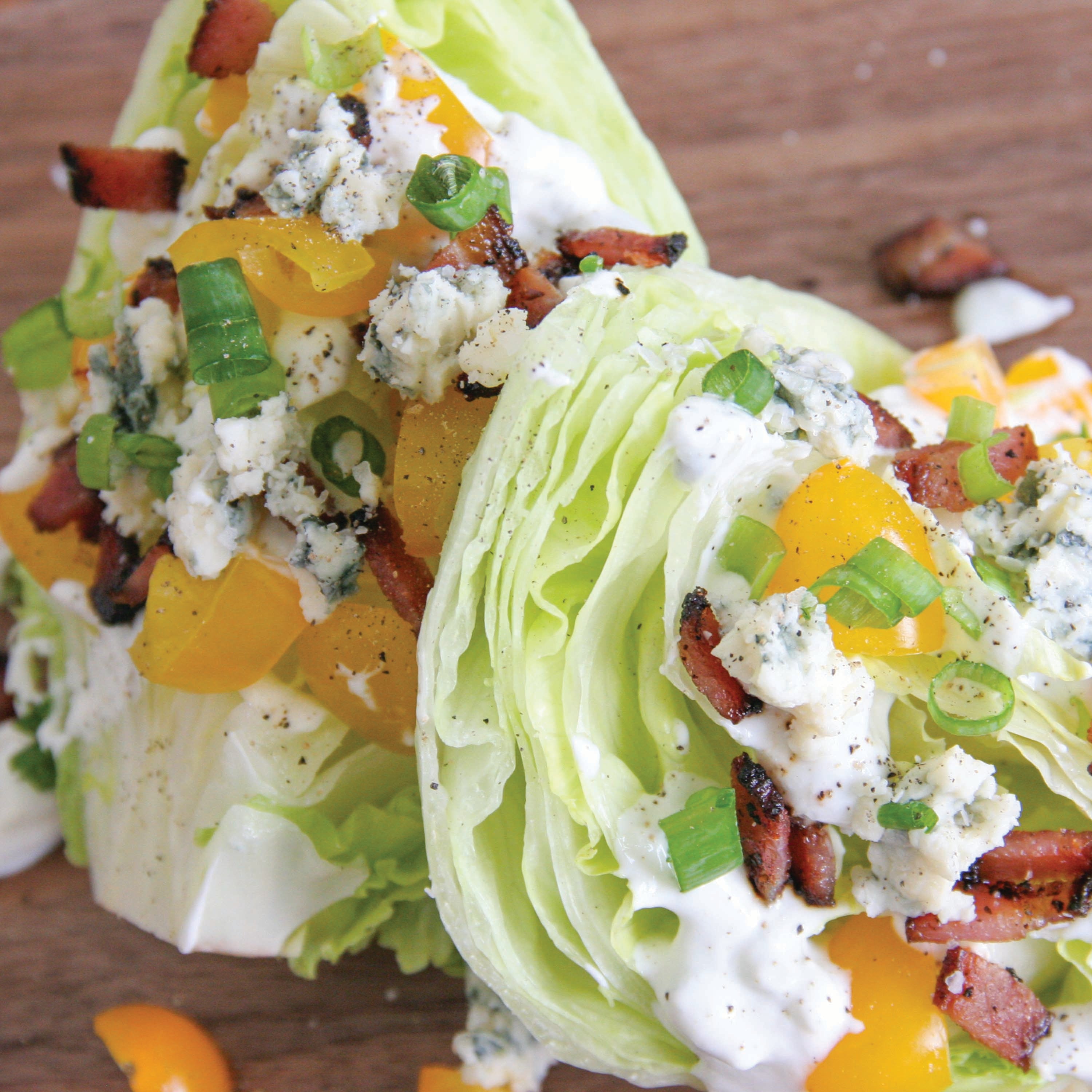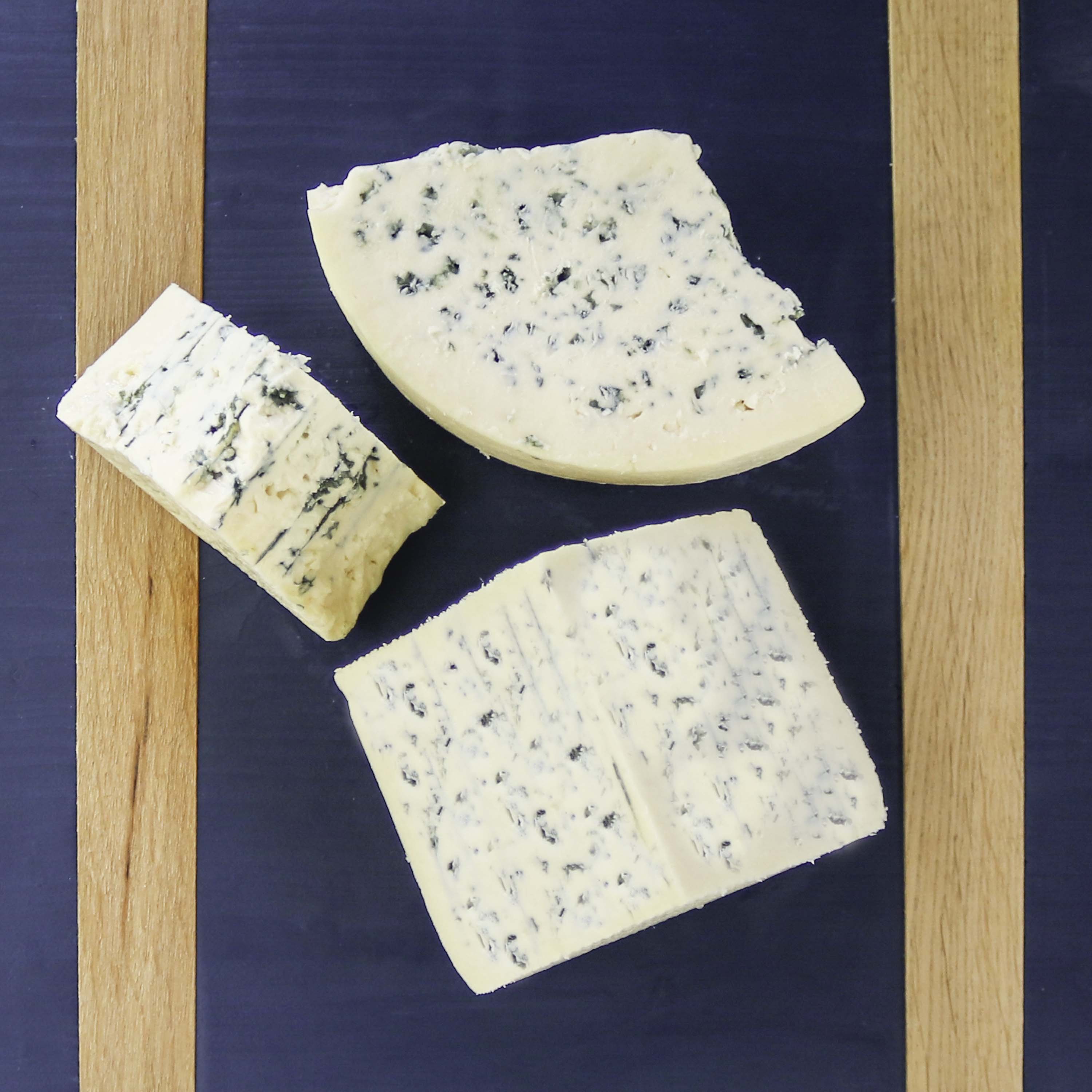 Original Blue
Description
Tasting Notes
Use & Pairing Suggestions
Awards
Nutrition
Not to play favorites, but the cheese that started it all holds a special place in our hearts.
Produced on our family farm since 2000, California's classic style blue cheese is rindless, all-natural and gluten-free. The addictive flavor is bold with hints of sweet milk and a peppery finish.
Made from raw (non-pasteurized), rBST-free cows' milk
Made with microbial (vegetarian) rennet
Aged 3.5 months
Gluten Free
Milky white in color with blue-green veins throughout
Ultra-creamy texture with medium-strong blue mold flavor
Sweet, fresh milk with a medium-to-strong punch of blue flavor
Original Blue is great as a stand-alone table cheese, for topping salads, melting onto burgers and steak, mixing into pasta or risotto, incorporating into scrambled eggs and mashed potatoes, and so much more.
Pair with red wine like Cabernet and Zinfandel, where the fruit forward berry flavors and a hint of spicy chocolate play nicely with the peppery finish of the cheese. Pair with malt-centric beers such as Lagunitas Brewing Company's Hairy Eyeball and Imperial Stout. Last but certainly not least, Original Blue and vintage port are outstanding together!
2023 California State Fair Cheese Competition, Silver
2019 CA State Fair, Gold Award
2019 US Championship Cheese Awards, 1st Place
2019 Good Food Awards, Best Cheese
2017 World Cheese Awards Silver Award
2017 CA State Fair, Gold Award
2017 Good Food Awards, Best Cheese
2016 World Championship Cheese Awards, 2nd Place
2015 Specialty Food Association sofi™ Award Finalist, Classic Specialty
2011 Specialty Food Association sofi™ Award, Oustanding Cheese or Dairy
2010 California State Fair Cheese Competition, Best in Show
Serving Size 1oz. (28 g)
Servings Vary
Ingredients: Cultured Raw Cows' Milk (MILK), Salt, Enzymes and Penicillium Roqueforti.
Amount/Serving
* Percent Daily Values (DV) are based on a 2,000 calorie diet.
% Daily Value*
Total Fat 8g 12%
Saturated Fat 5g 25%
Trans Fat 0g
Cholesterol 25mg 8%
Sodium 220mg 16%
Total Carb 0g 0%
Dietary Fiber 0g 0%
Sugars 0g
Protein 6g
Vitamin A 6%
Vitamin C 0%
Calcium 15%
Iron 0%
SHOP GIFT PACKS WITH Original Blue
Taste of Point Reyes
$85.00
✨💫
The BEST blue cheese EVER ❣️
Salad
We love this cheese on our wedge salad or with a glass of red wine
Original Blue
The very best blue cheese I've ever tasted!
I'll be ordering more soon.
Excellent blue
Great taste and very smooth
Mr.
I'm eating too much of it. I just love it even just as a snack with no trimmings