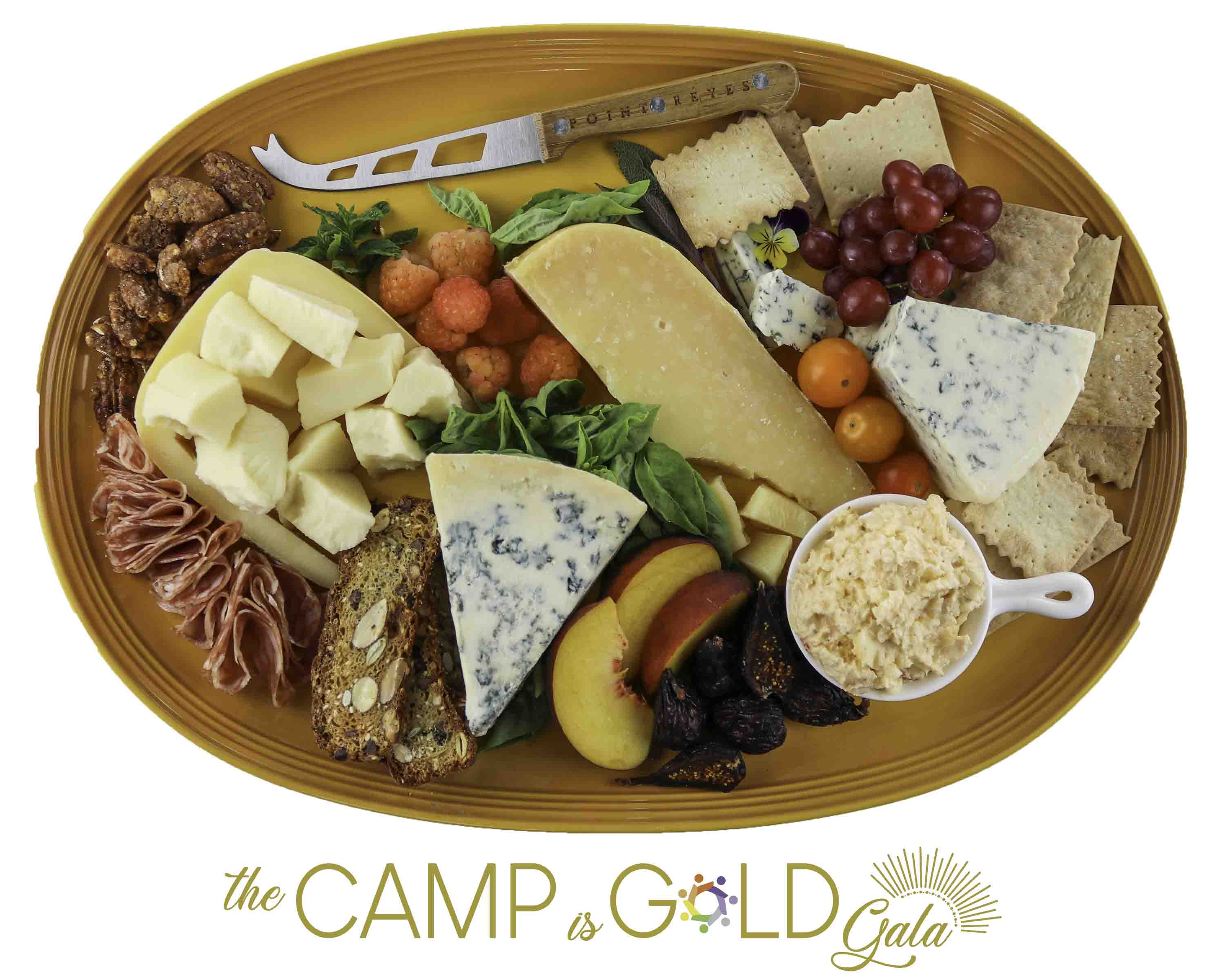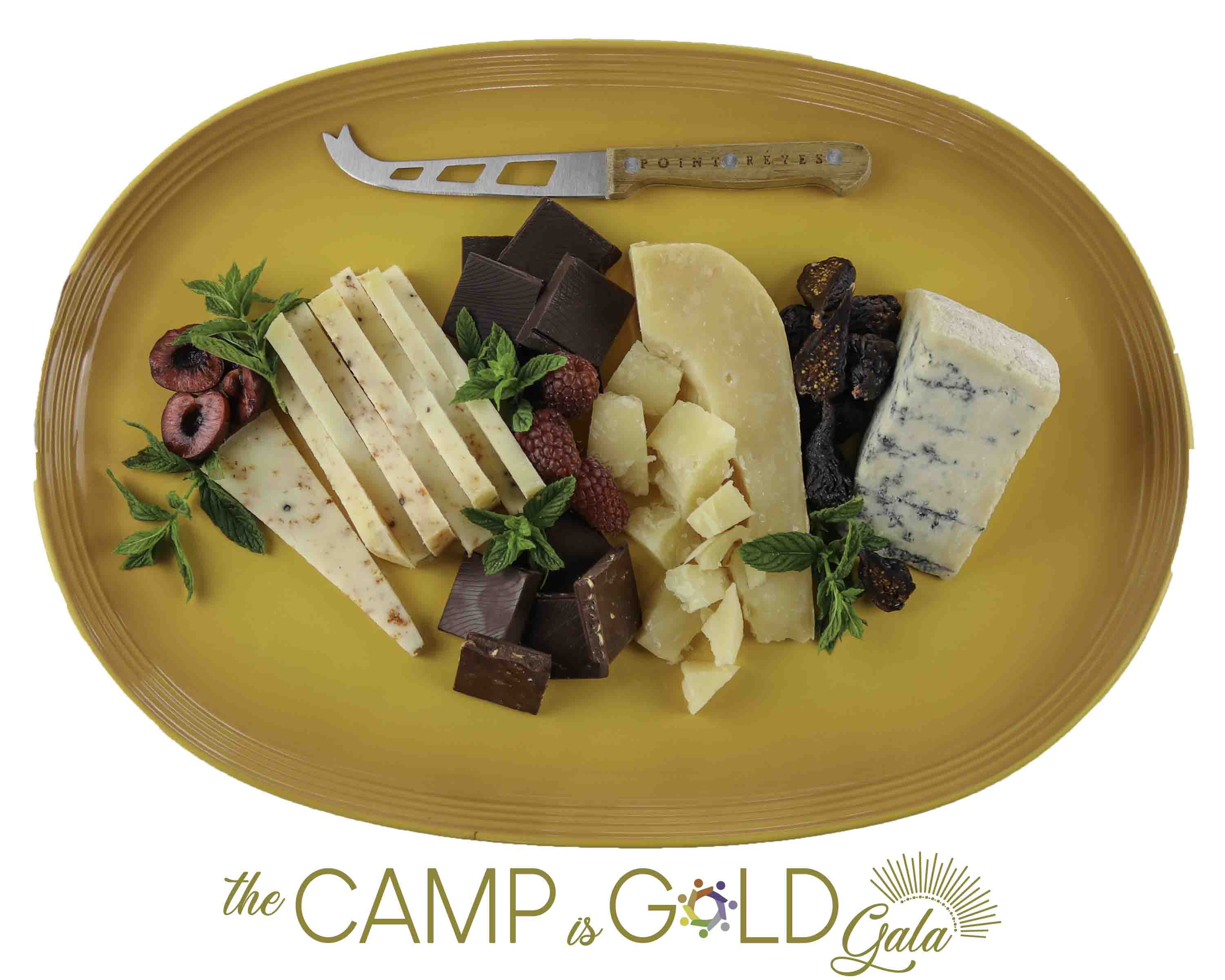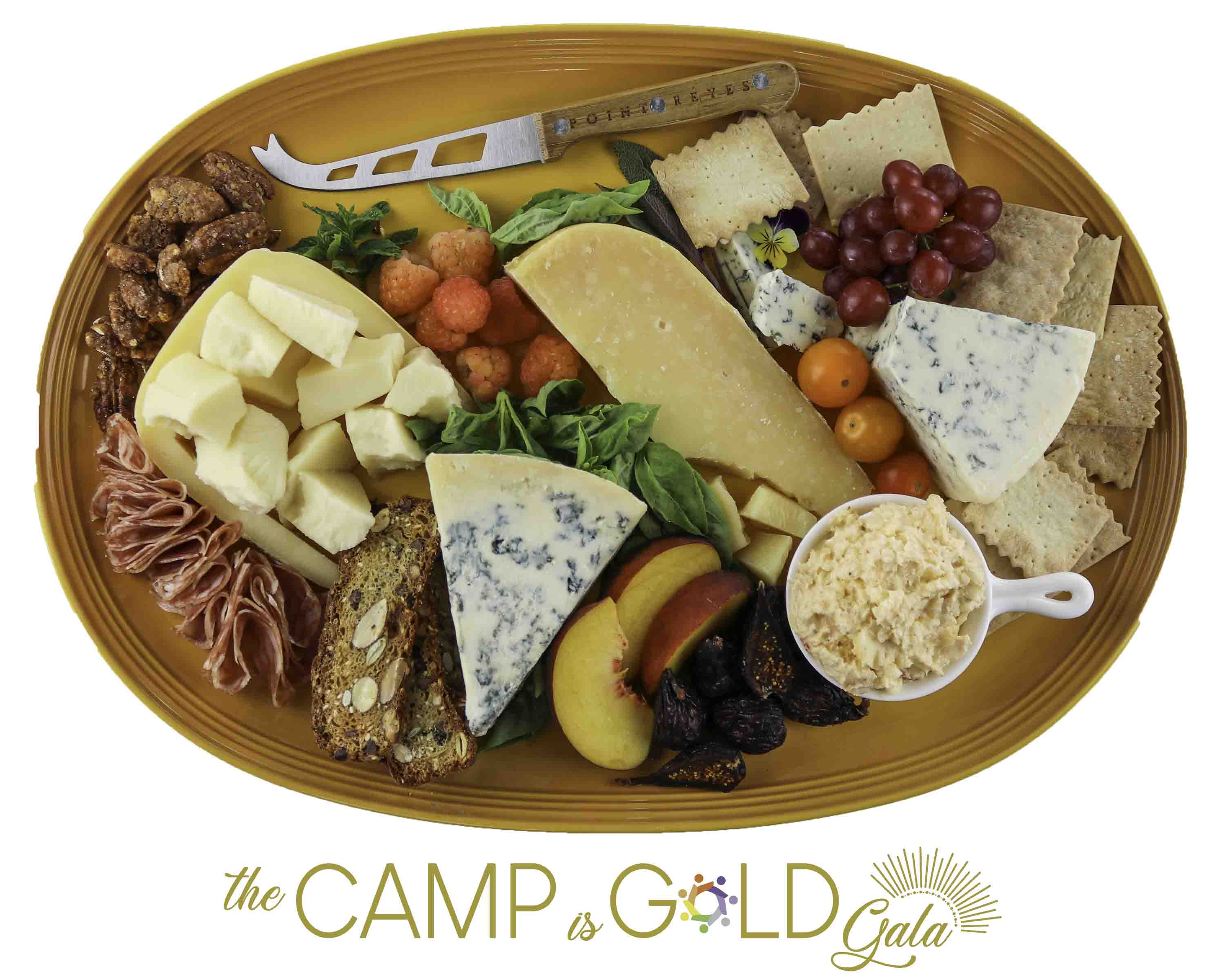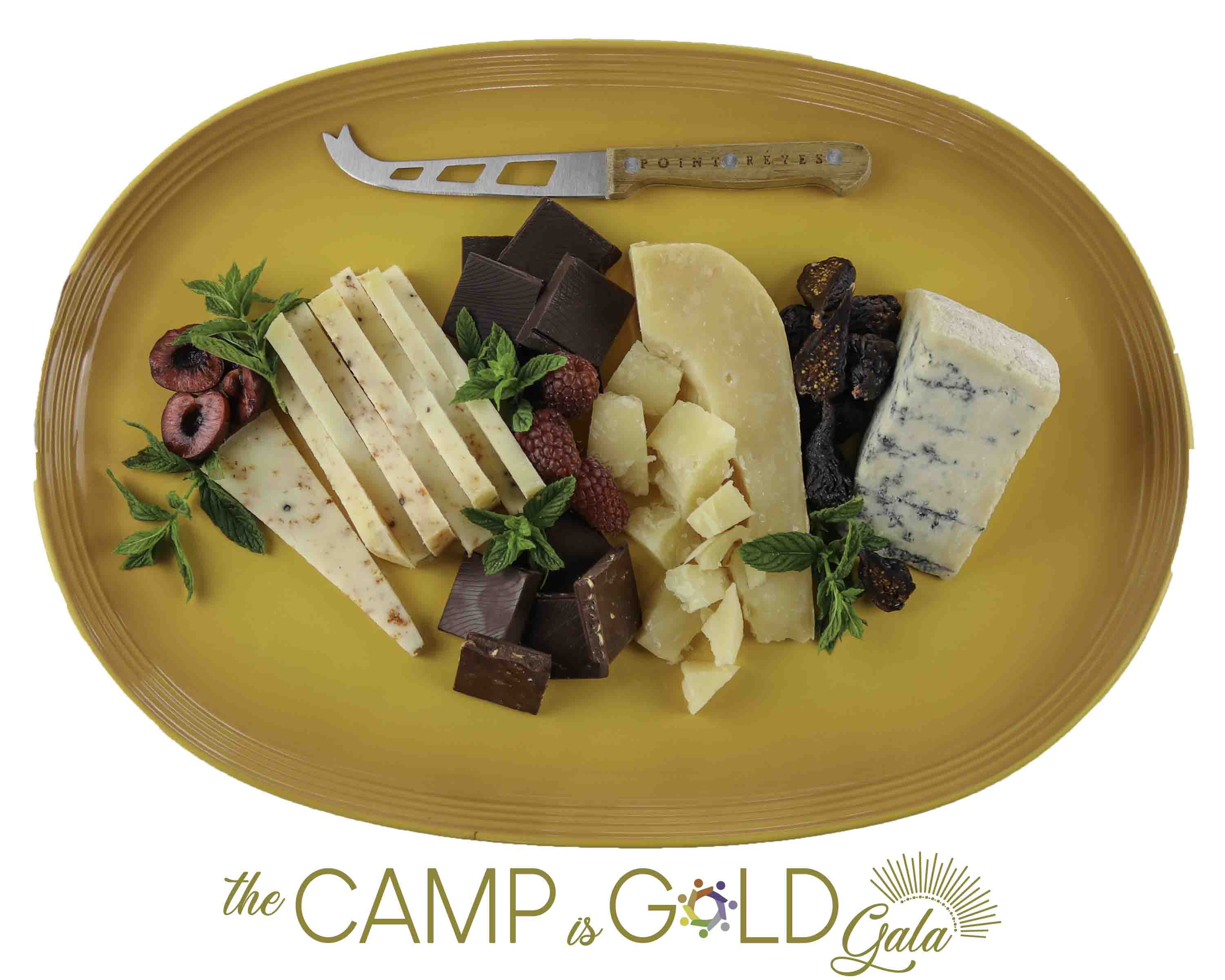 Cheese Cares: Supporting Camp One Step in the Fight Against Childhood Cancer
Join us in supporting Camp One Step and the fight against childhood Cancer, by purchasing our Decadent Pairings gift pack or Cheese Party gift pack! Point Reyes Farmstead will be donating 30% of each sale to Camp One Step. 
Enjoy one of the two delicious selections listed below while you tune in virtually for Camp One Step's annual gala, or enjoy with friends and family for a night in. 
 If you are attending the Camp One Step Gala gala virtually and would like to receive your gift pack to enjoy during the event on Sat., November 11th,  please select 11/8-11/9 as your requested delivery date at check out. 
To learn more about the online and in-person Gala hosted by Camp One Step, click here. 
Gift packs available:
Decadent Pairings - $90
A sweet ending to your celebration! Perfect for a group of 2-4 people.
5oz. Aged Gouda
2oz. Volo Fig & Hazelnut Chocolate Bar
6oz. TomaRashi
2oz. Volo Deep Dark Chocolate Bar

5oz. Bay Blue
7.5oz. Original Blue Date Spread
Effie's Homemade Pecan Biscuits

Cheese Knife
Cheese Party - $125
Invite your pals for a night of charity and delicious fun! Perfect for a group of 8-10 people.
6oz. Original Blue
5oz. Bay Blue
6oz. Toma
6oz. TomaTruffle
5oz. Aged Gouda
6.5oz. The Fork's Pimento Cheese Spread

2oz. Volo Fig & Hazelnut Chocolate Bar
3oz. Caramelized Pecans

2oz. Creminelli Sopressa Salami
3oz CA Dried Figs
Rustic Bakery Flatbread Bites, Olive Oil/Sel Gris
Cheese Knife
About Camp One Step:

Camp One Step provides free programs serving kids with cancer and their families, bringing them happiness, joy, connection, and support.

"Camp One Step by Children's Oncology Services is a leader in providing empowering, supportive, educational ad fun experiences for children (5-19) who have been diagnosed with cancer. We are the only local organization to offer 11 different programs throughout the year serving children and families who live in Illinois, Wisconsin and throughout the Midwest. Thanks to our 400 annual volunteers, including medical professionals, serving children who are in different stages of treatment have the ability to attend out Camp One Step programs. For more than 40 years, our organization has served more than 16.500 campers."